Homes in Hillcrest, San Diego
The San Diego neighborhood of Hillcrest lies directly North and Northwest of Balboa Park. Steeped in culture and community, Hillcrest hosts a bevy of restaurants, galleries, shops, and night-spots. Hillcrest also boasts the proud history of being the epicenter of the San Diego LGBT community's pride and rights movement, dating back to the 1970′s.

Real estate in Hillcrest includes detatched homes bus is heavier in condos and townhomes typical of the more metro setting. Properies in Hillcrest are e often walkable to the commercial areas. People who live in Hillcrest identify deeply with the nieghbohood and the sense of community is strong. In a city where each neighbohood has it's own feel and character, Hillcrest stands above the rest in it's sense of identity and openness.
Contact Me!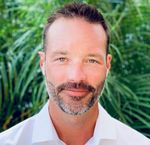 John
Collins
CA BRE #01948188
Call or Text:
858.252.0200
Related Content
Categories:
Ocean Beach, Mission Beach, Video, Downtown, Pacific Beach, Appraisal, Bankers Hill, South Park, Real Estate Tips, Hillcrest, Bay Ho, Bay Park, North Park, Selling a Home, Golden Hill, La Jolla, Little Italy, Buying a Home, Clairemont, Mission Hills, Point Loma
Author:
Date:
2015-09-09
Families want to live close to good schools, but living too close can have unintended consequences on the value of your San Diego Real Estate. A new study from the USD Burnham-Moores Center for real estate quantifies the effect on value. VIDEO.