Homes in Point Loma, San Diego
Point Loma names both the penisula that helps define San Diego Bay, as well as the community which resides on it. Point Loma the neighborhood actually consist of several smaller, distinct areas that draw their characters from the significant roles they played in San Diego's founding days as important military and commercial shipping locations.
​
The real estate of Point Loma consists largely of single family detached homes, which range from the relatively modest to the truly grand bayside residences of the La Playa neighborhood. Condos are less predominant, but still readily available. Centrally located just north of downtown and south of popular beach communities, Point Loma is a highly desireable area for both renters and owners. Find Point Loma homes for sale below.
Contact Me!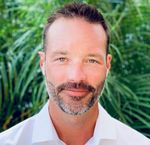 John
Collins
CA BRE #01948188
Call or Text:
858.252.0200
Related Content
Categories:
Encinitas, Income Property, For Sale, Real Estate Investment
Author:
Date:
2019-11-05
Village Park Encinitas townhome, updated and ready for move in. Come enjoy North County San Diego coastal living!