Homes in Ocean Beach, San Diego
Ocean Beach is a popular San Diego neighborhood located South of Mission Beach and North of Point Loma. Ocean Beach, or "OB" as it's known, truly has a character all it's own, for which its residents are proud. Extending from beach side condos and homes inland, the hills of Ocean Beach provide a tiering effect that means many of these properties have excellent views.
​
The Ocean Beach real estate mix is similar to other beach communities, including quiet areas of detatched homes as well as condos and beach cottages closer to the waves and the dining, shopping, and nightlife of Newport Avenue. As home to Sunset Cliffs and one of the best dog parks in San Diego, it's easy to see why people gravitate towards Ocean Beach for an outdoor lifestyle and genuine sense of beach community. Find Ocean Beach homes for sale below.
Contact Me!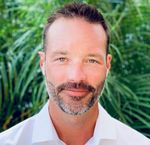 John
Collins
CA BRE #01948188
Call or Text:
858.252.0200
Related Content
Categories:
Ocean Beach, Mission Beach, Video, Downtown, Pacific Beach, Appraisal, Bankers Hill, South Park, Real Estate Tips, Hillcrest, Bay Ho, Bay Park, North Park, Selling a Home, Golden Hill, La Jolla, Little Italy, Buying a Home, Clairemont, Mission Hills, Point Loma
Author:
Date:
2015-09-09
Families want to live close to good schools, but living too close can have unintended consequences on the value of your San Diego Real Estate. A new study from the USD Burnham-Moores Center for real estate quantifies the effect on value. VIDEO.