Homes in Golden Hill, San Diego
The San Diego neighborhood of Golden Hill is a great example of the importance of "future location" in real estate. Just to the North is the ultra hip North Park. To the west is the always bustling Downtown San Diego. With such proximity to neighborhoods with relatively higher damand and values, Golden Hill represents a potentially high upside for those who invest in property there now.
Contact Me!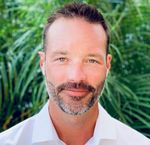 John
Collins
CA BRE #01948188
Call or Text:
858.252.0200
Related Content
Categories:
Ocean Beach, Mission Beach, Video, Downtown, Pacific Beach, Appraisal, Bankers Hill, South Park, Real Estate Tips, Hillcrest, Bay Ho, Bay Park, North Park, Selling a Home, Golden Hill, La Jolla, Little Italy, Buying a Home, Clairemont, Mission Hills, Point Loma
Author:
Date:
2015-09-09
Families want to live close to good schools, but living too close can have unintended consequences on the value of your San Diego Real Estate. A new study from the USD Burnham-Moores Center for real estate quantifies the effect on value. VIDEO.